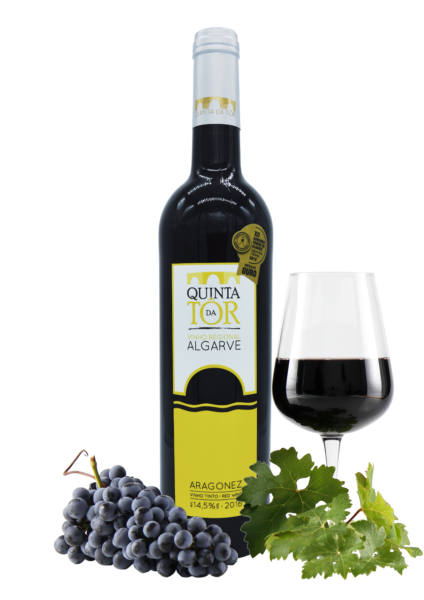 Quinta da Tôr – Aragonez
Deep ruby colour with garnet tones. Aromas of ripe red fruits and fruit jams. Plenty of volume. A vigorous and consensual red wine. It has a character and clear culinary prowess.
Name: Aragonez (2016)
Price: 5€
Type of wine: Red
Grape variety: 100% Aragonez
Vintage: 2016
Bottle: 750 ml
Alcohol percentage: 14,5%
Harvest: Traditional, manual
Winemaking: Stainless steel vat, with temperature control.
Stage: Stainless steel vat
Winemaker: Pedro Mendes
Appearance: Deep with gamet tones
Tasting notes: Ripe red fruits, fruit jams. Smooth, vigorous, consensual
Serving Temperature: 16ºC
Serving with: Lounge wine. Mild ham or pork and poultry meat.