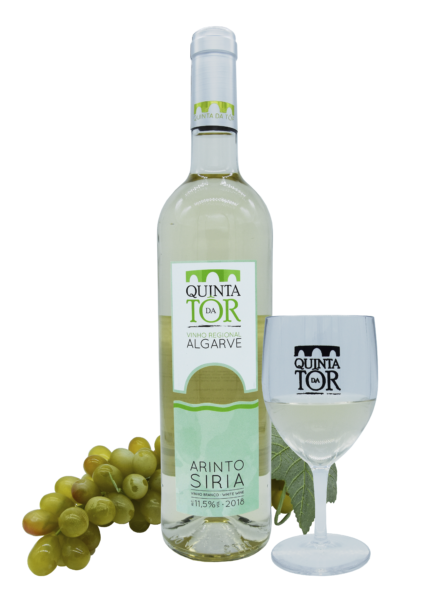 Quinta da Tôr – White
Yellow colour with slight green tones.
Aroma reveals citric profile with notes of tangerine, pear and peach. Dense, fresh and persistent finish in the mouth.
Elaborated with the grapes: Síria and Arinto.
Name: white (2018)
Price: 5€
Type of wine: White
Grape variety: 50% Arinto, 50% Siria
Vintage: 2018
Bottle: 750 ml
Alcohol percentage: 11,5%
Harvest: Traditional, manual
Winemaking: Stainless steel vat, with temperature control.
Stage: Stainless steel vat
Winemaker: Pedro Mendes
Appearance: Yellow with slight green tones
Tasting notes: Citric profile, tangerine, pear and peach. Dense, fresh with a persistent finish
Serving Temperature: <12ºC
Serving with: Lounge wine. Seafood (clams, "conquilha", oyster), fish (golden bream, seabass), "cataplana."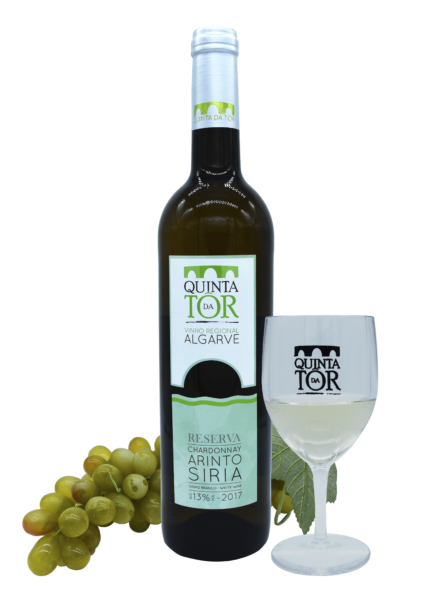 Quinta da Tôr – White Reserve
Yellow colour with golden tones.
Aroma reveals a ripe citric fruit profile with floral notes. On the mouth, dense and fresh, with vanilaa notes and a slight toast. Part fermented in new French and American Oak barrels, followed by 12 months of stage.
Name: White Reserve
Price: 9,70€
Type of wine: White
Grape variety: 30% Chardonnay; 35% Arinto; 35% Siria
Vintage: 2017
Bottle: 750 ml
Alcohol percentage: 13%
Harvest: Traditional, manual
Winemaking: Fermentation in french and american oak.
Stage: 12 months in french and american oak barrels
Winemaker: Pedro Mendes
Appearance: Yellow with golden tones
Tasting notes: Ripe citric fruits, floral notes and vanilla. Dense, fresh with a slight toast.
Serving Temperature: <12ºC
Serving with: Fish, poultry meat, mild cheeses (cheep, fresh, manchego)