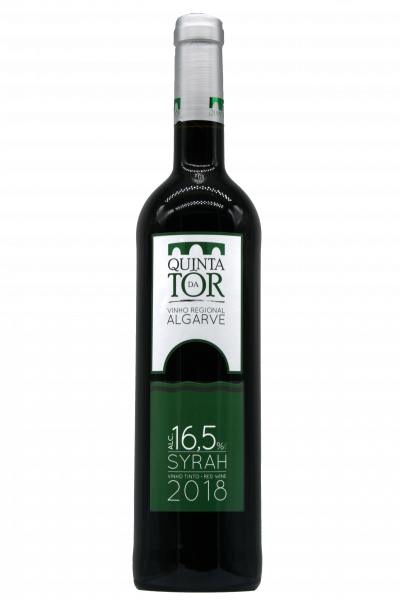 Quinta da Tôr – Syrah 16,5%
The vineyards are located in Tôr- Loulé, which has a terroir conducive to a balanced ripening.
There is a good concentration of colour, an intense ruby. Aromas of red fruits and spices are present which brings out notes of cassis and pepper.
Strong wine with character, full of life and body.
Name: Syrah 16,5%
Price: 7€
Type of wine: Red
Grape variety: 100% Syrah
Vintage: 2018
Bottle: 750 ml
Alcohol percentage: 16,5%
Harvest: Traditional, manual
Winemaking: Stainless steel vat, with temperature control.
Stage: Stainless steel vat
Winemaker: Pedro Mendes
Appearance: Deep ruby
Tasting notes: Jam, dried fruits, mature fruits, plum raisins, tea and dark chocolate. Full bodied, elegant tannins. Persistent.
Serving Temperature: 16ºC
Serving with: Strong cheese well cured, red meet and black pig smocked ham.