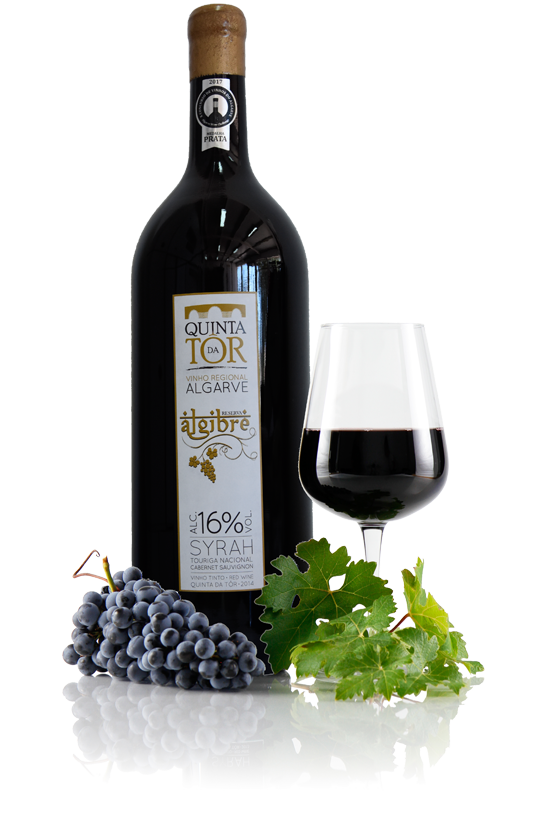 Quinta da Tôr – Algibre
Vineyard located in Tôr – Loulé, which has a terroir conducive to a balanced maturation.
Deep Ruby colour. Intense aromatic profile, scents of ripe red fruits and various spices harmonized by the 12 months stage in French oak barrels.
A wine with much character and volume of a fine and velvety texture.
Name: Quinta da Tôr – Algibre (2014)
Wine type: Red
Year: 2014
Region: Algarve
Bottle: 1 L
Volume of alcohol: 16% VOL.
Maturation: French oak barril
Castas: Touriga Nacional, Syrah, Cabernet Sauvignon

Winemakers: Pedro Mendes & Joaquim Roque
Produced and bottled: Turinox,lda | Quinta da Tôr | Loulé